SOONER VETERINARY HOSPITAL
MEET THE TEAM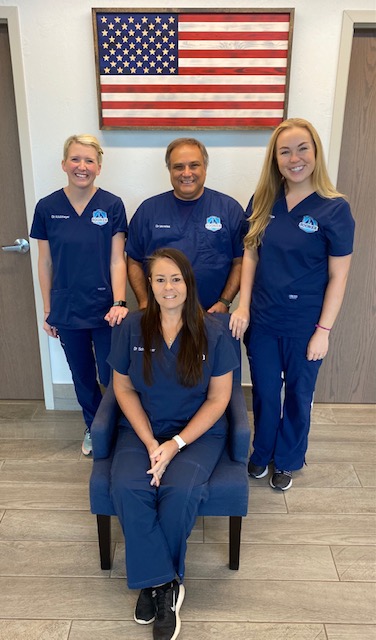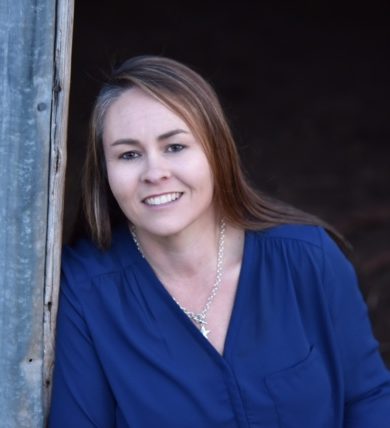 Jennifer Schoonover, DVM
Veterinarian/Owner
Dr. Jennifer Schoonover grew up on a small farm in Northeastern Oklahoma where her family raised beef cattle. Throughout junior high and high school she was very active in youth rodeo. After high school graduation, she attended Oklahoma State University where she received a Bachelor of Science degree in Animal Science in 1997 and her Doctorate of Veterinary Medicine in 2000.
Her first year as a veterinarian was spent in rural Ohio in a mixed animal practice while her husband, Dr Mike Schoonover, completed an equine internship. They returned to Stillwater in 2001 after Mike accepted an equine surgery residency at their Alma Mater. During this time, Dr Schoonover engaged in a variety of different veterinary medical endeavors including full-time private practice, part-time relief work, low-cost spay/neuter programs and teaching anesthesia methods to veterinary students at OSU. In 2004, Dr Schoonover and her husband relocated to Lexington, Oklahoma. Her relief practice led her to Sooner Veterinary Hospital where, following a short temporary position, she practiced as an associate veterinarian for 10 years. In January of 2015, Dr Schoonover purchased Sooner Veterinary Hospital from Dr. Donald Russell. Dr. Schoonover has played an active role as an OVMA member for over 20 years, recently serving as their president and chairperson of the Oklahoma State Fair birthing center committee. She has also been active in the Mulhall community by serving on the Mulhall-Orlando school board.
Jennifer and Mike have 2 sons, William and Garrett, that are active in many sports along with their local 4H and FFA programs where they have taken an interest in showing goats and pigs, participating in shooting sports, and livestock judging. As an avid OSU fan, Jennifer enjoys all OSU sporting events when not working or involved in her son's activities.
David Morales, DVM
Veterinarian
Dr. Morales was born and raised in Oklahoma City. He has been working in the veterinary profession since 1982. Graduating from Putnam City High School in 1984, he went on to earn a BS in Biology and secondary education from Southern Nazarene University in Bethany, OK in 1988, and earned his Doctor of Veterinary Medicine Degree from Oklahoma State University in 1996.  Following graduation from Veterinary School, he served as an associate veterinarian for 9 years in a small animal practice in NW Oklahoma City before joining the faculty of the veterinary technician program at Oklahoma State University-Oklahoma City in 2006, attaining the rank of associate professor and awarded tenure. While teaching, Dr. Morales continued to practice veterinary medicine part-time at a small animal practice in Moore, Oklahoma.  Dr. Morales returned to a full-time veterinary practice in September 2015 when he joined the staff at Sooner Veterinary Hospital. His interests in veterinary medicine are kidney, liver, and heart issues as well as client education.
When not at the clinic, Dr. Morales enjoys spending time with his wife, Rachel, also a veterinarian, their 3 children, taking photographs, playing tennis, camping, and boating.
He is also involved in many church activities. Dr. Morales has 2 sphynx cats, 2 dogs, a hermit crab, a hissing cockroach and many tropical fish.
Blythe Knickmeyer, DVM
Associate Veterinarian
Dr. Knickmeyer was born and raised in Tulsa, OK. She first landed in Norman during her 4 years of undergraduate study. During this time, she received her BS degree in Zoology and met her husband, a Norman native. Following graduation from OU in 2014, Dr. Knickmeyer temporarily traded in her crimson and cream for orange and black and began pursuing her DVM at Oklahoma State's Center for Veterinary Health Sciences, during which she split her time between Stillwater and Oklahoma City. She proudly graduated with her degree in the spring of 2018 and has been an associate at Sooner Veterinary Hospital ever since. Dr. Knickmeyer and her husband reside in Norman on 10 acres with their 3-year-old twin daughters, Pyper and Evelyn, and newborn son, Griffin, along with their mutts, Chloe and Murphy. Her hobbies include reading, hiking, and camping. Dr. Knickmeyer's special interests include preventative medicine and client communication.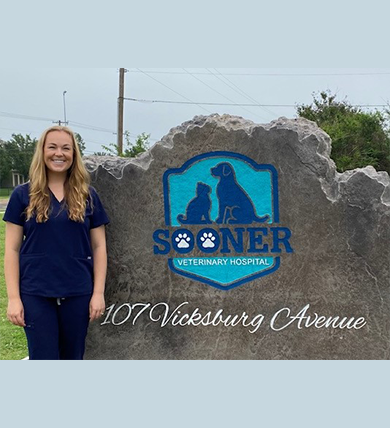 Pali Stallings, DVM
Associate Veterinarian
Dr. Pali Stallings was born and raised in Edmond, OK where she attended Edmond Santa Fe High School. After high school she went on to attend Oklahoma State University where she studied animal science, was active in her sorority and was a member of the Cowboy Marching Band. She received her Bachelor of Science degree in Animal Science from Oklahoma State University and further continued her education at the Oklahoma State College of Veterinary Medicine.  Dr. Stallings graduated from the Oklahoma State College of Veterinary Medicine in May 2020.  She started her career in a busy general small animal hospital in Midwest City before joining Sooner Veterinary Hospital in June 2021.  As all veterinarians are, Dr. Stallings is an animal lover and has a pit bull mix named Reese, a basset hound named Ellie, and a manx cat named Gus. Her primary veterinary interests include cardiology, dermatology, and feline medicine. In her free time, she and her fiancé enjoy traveling, going to the lake, attending concerts, and finding the best chips and queso around town!
Becca White, DVM
Associate Veterinarian
Dr. Becca White is a Norman native and loves practicing in her hometown. She graduated from Norman North in 2002, attended Southern Nazarene University, and graduated with a degree in Biology in 2006. She then earned her Doctorate of Veterinary Medicine from Oklahoma State University in 2010. She has been practicing in and around Norman for most of her career.
When not at work Dr. White enjoys running, baking, and spending time outside with her family. She has a Great Dane named Harper, a black Labrador named Lucy, two cats named Cheddar and Blue, many chickens, and koi fish. She is married to Craig and they have a daughter and two sons. Dr. White has an identical twin sister, is married to a twin, and has twin boys! Her veterinary interests include dentistry and internal medicine. Having had several Great Danes, she has a special place in her heart for giant breed dogs and the unique needs they have. One of her favorite things about practicing veterinary medicine is getting to know both her patients and their owners and being part of their lives.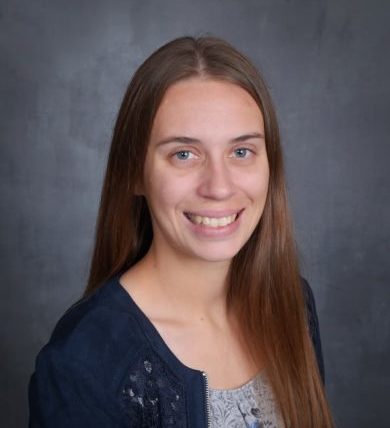 Hannah Taff, DVM
Associate Veterinarian
Dr. Hannah Taff was born and raised in Oklahoma City, Oklahoma. She graduated from Edmond Memorial High School in 2013 before graduating from East Central University in 2017 with a bachelor's degree in biology. She worked a year in a research lab before deciding to pursue a degree in Veterinary Medicine. Dr. Taff graduated from Oklahoma State University College of Veterinary Medicine in May 2023 and joined Sooner Veterinary Hospital in July 2023. She has a mutt named Dax and a Basenji named Pike. When not at work, her hobbies include reading, hiking, and going to the lake. Dr. Taff enjoys helping create a positive experience for your pets when they are visiting the veterinary hospital.
Brandi Hunter, RVT
Registered Veterinary Technician
Brandi grew up on a farm in Maysville, Oklahoma. She was active in basketball and track throughout high school and started barrel racing after graduating from high school in 1999. After high school, Brandi attended Murray State College in Tishomingo, Oklahoma majoring in the applied science discipline of veterinary technology. She graduated in 2002 and then obtained a license to become a Registered Veterinary Technician.

Brandi has worked in several mixed animal practices, but really enjoys interacting with and treating small animals. She originally began working at Sooner Veterinary Hospital in 2006 and left to further her college education in 2012. She still lives on the family farm and enjoys country life.
In her spare time, she likes to spend time with her family and friends. Everyone at Sooner Veterinary Hospital is very glad to have Brandi back working with us and hope her tenure will continue for many years to come as she has a lot to offer our patients and clients.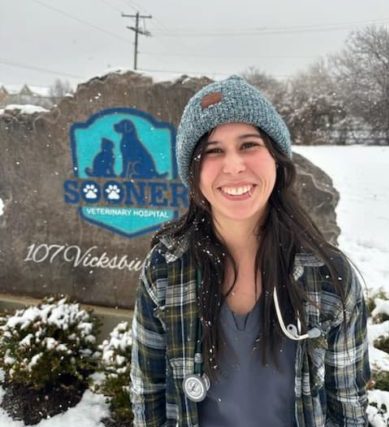 Kassie Betterton
Registered Veterinary Technician
Kassie was born and raised in Guymon, Oklahoma. She initially attended Oklahoma Panhandle State University then moved to Norman and transferred to the University of Oklahoma in 2014. After graduating with a Bachelor of Science in Multidisciplinary studies and finishing a summer internship at WildCare Rehabilitation in Noble, she decided she was interested in learning more about animal care and veterinary medicine. This led to her decision to attend Oklahoma State University-OKC for an associate in applied science in Veterinary Technology. She began working at Sooner Veterinary Hospital part-time as an assistant while attending school and became a full-time Registered Veterinary Technician in August 2022 after graduating and passing her board exam. Kassie is now one of 3 registered technicians we have on staff.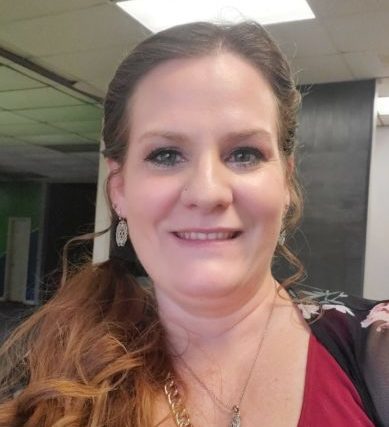 Christina Forbes
Receptionist/Veterinary Assistant
Christina Forbes has been with Sooner Veterinary Hospital since March of 2011.  Prior to coming to the veterinary world, she spent 7 years in childcare.   She has been a great asset to the clinic the last 10 years as a veterinary assistant and customer service representative.  Christina loves spending time entertaining friends and family and sharing her love of Christ. She lives south of Norman on an 80-acre ranch with her husband, her 2 daughters, son and granddaughter. Her ranch includes an array of animals from dogs, cats, chickens, geese, peafowl to ABGA registered dapple goats and horses. Her family is very active with the Lexington FFA and local Equestrian Round up Clubs.  
Ke'Auna Watson
Veterinary Assistant
A native of Oklahoma, Ke'Auna Watson was born on Tinker Air Force Base and grew up in Midwest City.  She first noticed her love for animals as a young girl and as she grew, so did her passion for animals and their care.  Ke'Auna has worked in several animal-related jobs including a shelter, a grooming facility, and now a general practice clinic. Ke'Auna got married to her husband, Caleb, in May of 2019 and moved to Norman. In the fall of 2019, she joined Sooner Veterinary Hospital as a full-time veterinary assistant.  When not working at Sooner Vet, Ke'Auna and her husband spend a lot of time exploring Norman.  She enjoys spending time with her family and her 3 dogs, riding bikes, and singing.  Her favorite dog breeds include Pomeranians and Doberman Pinschers. Ke'Auna plans on pursuing a degree in veterinary technology.  With her degree, she can continue to help animals wherever she goes in life.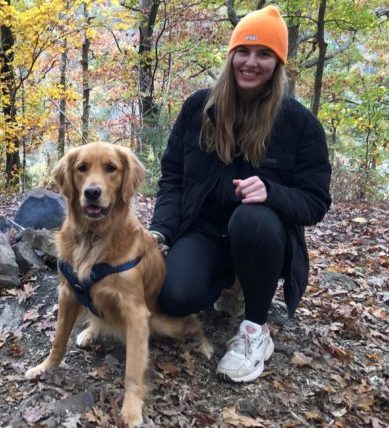 Megan Floyd
Veterinary Assistant
Megan Floyd, an Oklahoma native, joined SVH in 2020 as a part-time assistant and soon transitioned to a full-time assistant. She is currently a full-time college student pursuing a degree in veterinary technology at OSU-OKC.  She loves to travel and spend time with her golden retriever, Cooper.