SOONER VETERINARY HOSPITAL
ROYAL CANIN FOOD
Royal Canin is a global company. Each of their dog food formulas and cat food formulas are made up of over 50 nutrients that must be included in precise balance to supply the most effective nutrition for dogs and cats of different sizes, ages, breeds and lifestyles and with specific needs.  We stock a good selection of the Royal Canin veterinary diets, but are happy to special order any diet that Royal Canin carries. For information on any of the Royal Canin diets go to www.royalcanin.com.
Below are some of the Royal Canin diets we keep in stock:

Canine/Feline Urinary SO:  Urinary SO is recommended for lower urinary tract disease and prevention of struvite urolithiasis and calcium oxalate urolithiasis. Urinary SO is available in Dry or Canned. It is also available in moderate calorie.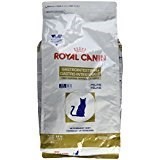 Canine/Feline Gastrointestinal Fiber Response: GI Fiber Response is recommended for
Fiber responsive colitis, stress diarrhea and constipation.GI Fiber Response is only available in dry form.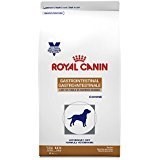 Canine Gastrointestinal Low Fat: GI Low Fat is recommended for Pancreatitis, Hyperlipidemia, vomiting, diarrhea, gastritis, enteritis, colitis and inflammatory bowel disease. GI Low Fat is available in dry or canned.
Canine/Feline Renal Support: Renal Support is recommended for all stages of kidney disease. Renal Support has restricted protein levels, restricted phosphorus and Omega-3 fatty acids from fish oil to help support kidney function. Renal Support contains antioxidants to help support the immune system.