SOONER VETERINARY HOSPITAL
VETERINARIAN RECOMMENDED SOLUTIONS
We stock the products listed below but Veterinarian Recommended Solutions has a variety of products to choose from. Their products are 3rd party tested for purity and safety. You can go to www.vrshealth.com to check the quality of your product. Veterinarian Recommended Solutions offers free home delivery on all their products.
Entero TruBenefits
The gastrointestinal tract is the largest immune organ in the body, beginning in the mouth and ending with the large bowel. Entero TruBenefits is formulated to continuously support your pet's dental and intestinal health.
From Mouth to Tail
Dental Benefits: Supports healthy teeth and gums, promotes normal periodontal health and naturally promotes fresh breath .
Gastrointestinal Benefits: Helps maintain proper gut flora, supports normal digestion and bowel function and helps maintain the protective layers of the bowel.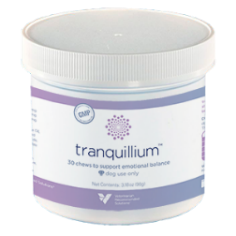 Tranquillium
Tranquillium is an all-natural calming formula to reduce canine stress and resulting behaviors without causing drowsiness. Each hypoallergenic, daily chew is formulated with melatonin, l-theanine and jujube extract.
Gland-ease
Dogs with chronic anal gland issues should use gland-ease on a regular, long-term basis to keep their anal glands healthy and prevent future problems. While many dogs will see results within 1 week, more severe anal gland problems may require up to 6 weeks of regular usage to achieve desired benefits.
Omega Benefits
Omega Benefits is the highest quality omega-3 for your pet's overall wellness, as well as healthy joints, cardiovascular function, skin, brain and eye health.